The Academy of Photography and Kasia Kalua Krynska is pleased to invite you for Wet Plate Collodion Workshop. During the class we will learn one of the oldest photographic techniques from the 1850's.

All Participants will be guided step-by-step through the large format camera photo techniques and collodion process to make ambrotypes in one of the biggest photographic studios in Ireland.

All students will prepare their own wet plate and create original and mysterious portrait or still life photo. All equipment, theatrical costumes, cameras and chemistry will be provided, so all you need do is show up with the will to learn an exciting photographic process.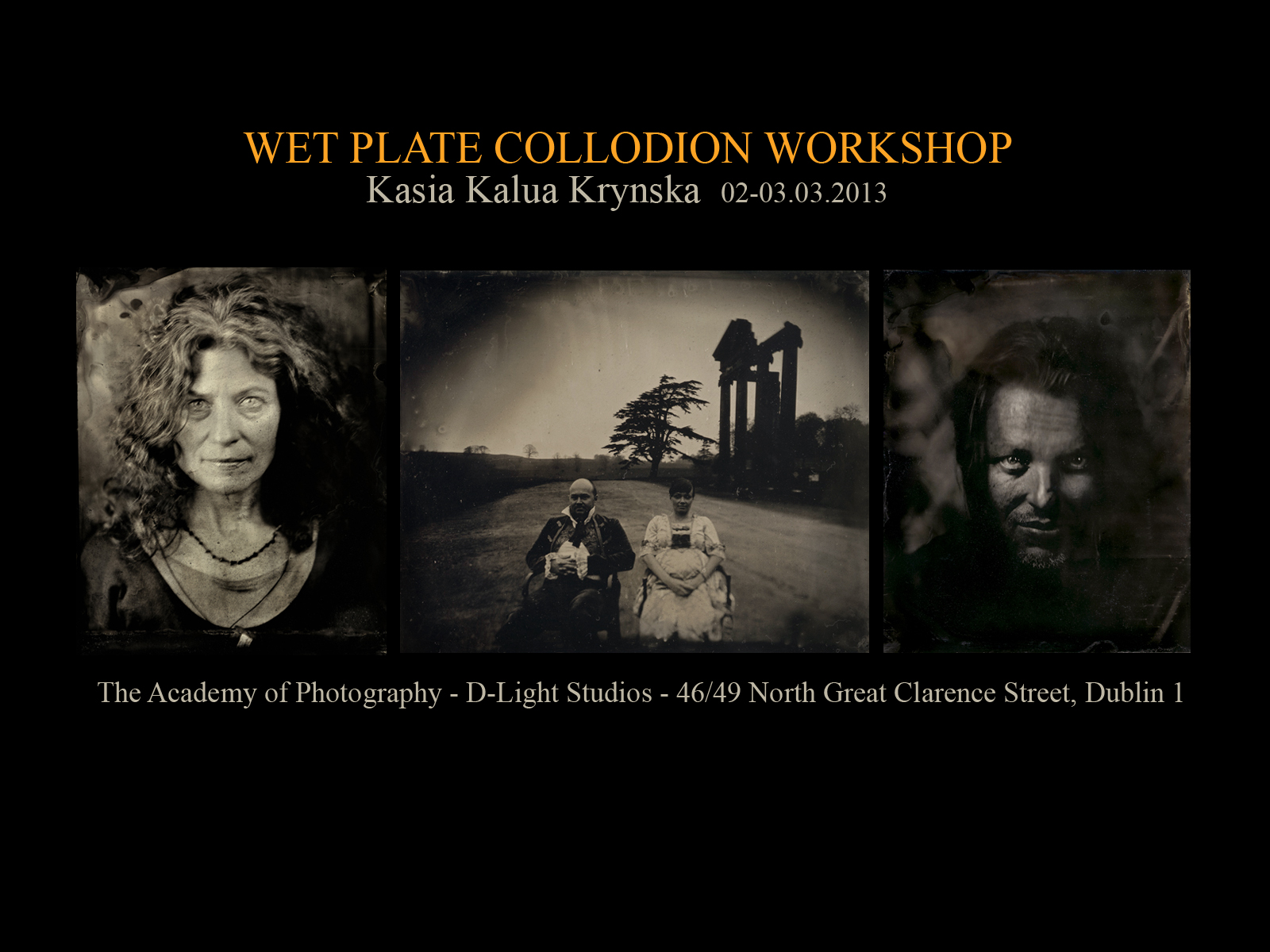 Date 02 or 03 March 2013
Time 10-18
Price €245
In order to maintain a high level workshops, the number of places in the group was limited to 8. Booking by email . For more info please contact:
Email: theacademyofphotography@gmail.com
Phone: +353 1 202 3802
Mobile: +353 85 116 5396
Workshop plan
-Large format and wet plate Collodion history
-Modern Collodion Photographers presentation
-Introduction to large format cameras
-Focusing techniques
-Perspective control and correction
-Camera movements
-Metering and exposure
-Bellows compensation
-Lenses selection
-Darkroom organization
-Studio set up
-Chemicals preparation
-Plates preparation
-How to use Collodion outdoor
-Positive and negative plates
-Ambrotype
-Shooting and Developing
-Wet plates preservations

location: 
D-Light Studios 46/49 North Great Clarence Street, Dublin 1