I am delighted to invite you to the opening gala exhibition my cyanotype series Blue Moon Garden.
15.06.2021 7 pm, Gallery ToTuart
Centrum Praskie Koneser, Warsaw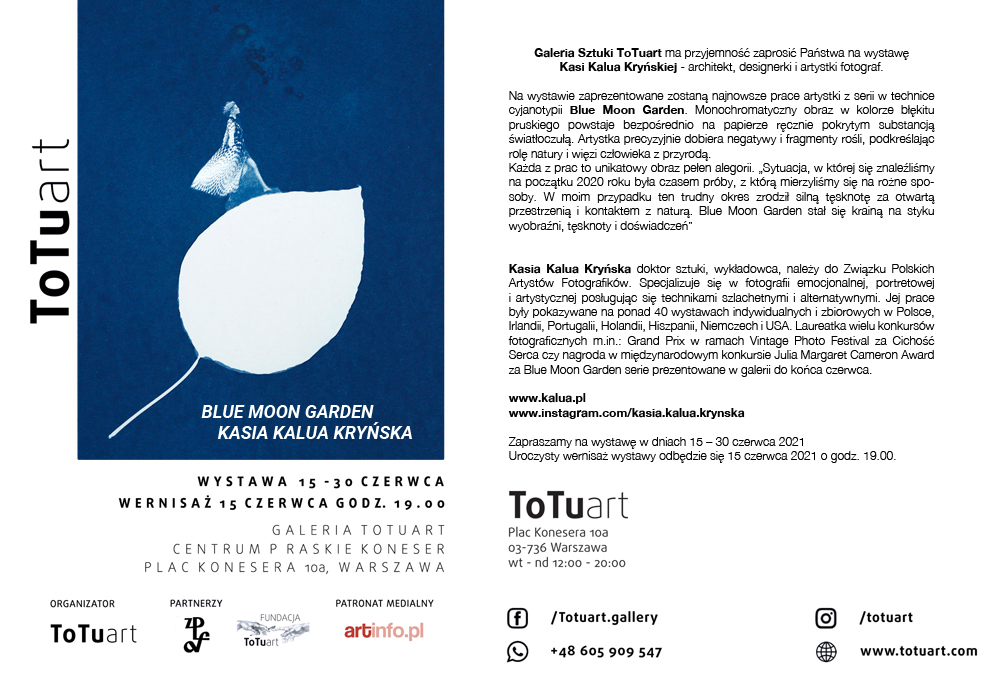 Blue Moon Garden has become a land where imagination, longing and experience meet. I traveled there every day, creating collages full of allegories from negatives and prints of plants I found.
A monochrome image in Prussian blue is created directly on the paper, without the use of a camera. Hand-applied substance to the surface of paper makes each work unrepeated. Each of the artworks is a unique painting full of allegories, a collage immersed in a blue space.