It's a great news and honor!
My cyanotypes series Blue Moon Garden awarded on 16th Julia Margaret Cameron Award in category Alternative Processes.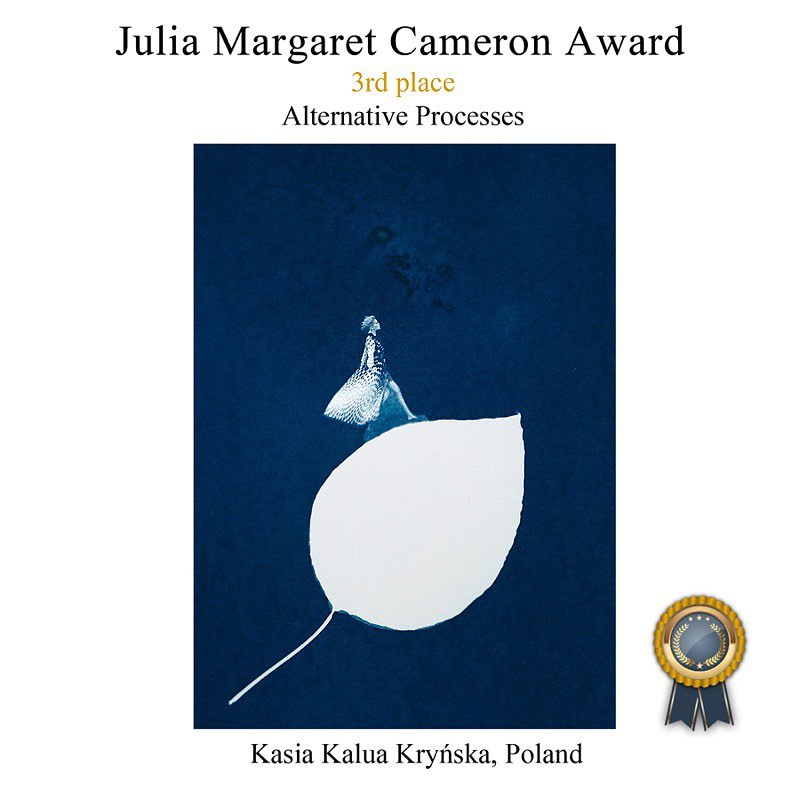 The Jurors Barbara Davidson and Elisabeth Biondi have selected the overall winner of the 16th Julia Margaret Cameron Award for Women Photographers, as well as 1st, 2nd, 3rd prize and Honorable Mentions in the thematic categories in sections Single Image and Series.
3,245 entries were received from these countries: Argentina, Australia, Belgium, Brazil, Cameroon, Canada, China, Costa Rica, Croatia, Cyprus, Czech Republic, Denmark, Finland, France, French Polynesia, Germany, Greece, Iceland, Ireland, Israel, Italy, Japan, Latvia, Luxembourg, Mexico, Namibia, Netherlands, New Zealand, Peru, Poland, Portugal, Puerto Rico, Romania, Russia, Saudi Arabia, Singapore, Slovenia, Spain, Sweden, Switzerland, Taiwan, Thailand, Turkey, Ukraine, United Kingdom, United States, US Virgin Islands, Venezuela.